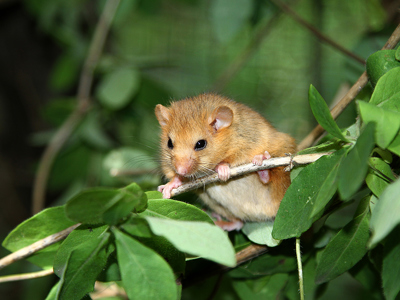 You can make a difference by donating today!
Wildwood Trust is a conservation charity dedicated to preserving and protecting British wildlife. Wildwood is not just a wildlife park, but also a unique conservation project, which tells the changing story of British wildlife and woodlands over the last 1,000 years.
Many of the animals at Wildwood are either extinct in the UK or are under threat. We are continually working to protect Britain's most endangered wildlife and to reintroduce animals back into the British woodland. Our education programmes and conservation courses also give future generations a true understanding and appreciation of the natural world around them.
But… there is still so much to be done
By making a donation today you will help us to continue and build upon the vital work we do to ensure the future of our British wildlife. Every little bit helps, so no matter how small or large the donation, it will make a difference!
Donations on our website are easy, secure and Wildwood receives 100% of your donation. Click the donate button to make a donation directly to us with the minimum of fuss. Click here to make a donation.
Please call us on 01227 712111 to make a donation by credit or debit card over the phone.
Make cheques payable to "Wildwood Trust" and send to: Wildwood Trust, Herne Common, Herne Bay, Kent, CT6 7LQ. 
To set up a regular monthly donation to Wildwood, please click here to set up a monthly Direct Debit with JustGiving.
Alternatively cash donations can be made in person when you next visit one of our parks.
Buy an item from our wish list to help our animals and do it via Amazon Smile to double your support. First with your purchase of the item, and secondly via the small amount that Amazon will donate.
Want to help us raise even more for FREE? Well, now you can just by shopping via Give as you Live Online! When you shop at over 4,300 top stores including John Lewis & Partners, Expedia and Marks & Spencer via Give as you Live Online, they'll turn a percentage of your spend into free funds for us. Simply sign up, search for the retailer and start shopping. It's that simple!
We understand that not all of our supporters are in the position to donate £20 to charity every month. So we've teamed up with Ripples to offer an easy, affordable way to donate.
Ripples (formerly Roundups) is a giving app that lets you round up your card payments and donate pennies every time you spend.
You can round up your transactions to the nearest 50p or £1.
You can also set a weekly cap and pause donations at any time!
These small donations can add up and make a big difference towards the protection, conservation and rewilding of British wildlife.
Download the Ripples app now to start donating your pennies to Wildwood Trust.
Send ecards for any special occasion and support Wildwood by donating what you would usually spend on the cost of the cards and stamps. Posting cards costs you time, money, and trees, but with dontsendmeacard.com you can send ecards in just a few clicks and you'll be helping the environment too!
Join up to eBay.co.uk or another auction site and auction off your old, unwanted items. You'll be amazed at how much your cast-offs can earn, and all from the comfort of your own home. You can also can support us whenever you sell an item. When you're listing the item, just choose the Wildwood Trust as the charity you wish to support and specify the percentage you want to give. You can also make a donation when you pay for an item through eBay Checkout.
Donate an unwanted vehicle and GiveACar will turn it into a donation to Wildwood. If you have an unwanted vehicle, GiveACar will collect it free of charge and pass the re-sell or scrap value on to Wildwood. To find out more or to donate a vehicle visit: www.giveacar.co.uk
Thank you in advance for your continued support.
As a member of the Fundraising Regulator, Wildwood Trust has made a public promise to adhere to best practice, honesty, transparency, clarity, and accountability in all fundraising activity, enabling you to support us with confidence. We will ensure that all of our fundraising activities are legal, open, honest and respectful. For further information please click here to download our fundraising promise.
Sign up here to receive our newsletter
;