Welcome to the Wildwood Trust
Wildwood Trust opened in 1999 as a centre of excellence for the conservation of British wildlife, and was established as a registered charity in 2002. Wildwood Trust currently runs two wildlife parks in Canterbury, Kent and Escot, Devon. Wildwood Trust has over 200 native animals, past and present and both parks are set in beautiful ancient woodland where visitors can see bears, wolves, bison, deer, owls, foxes, red squirrels, wild boar, lynx, wild horses, badgers and beavers plus many more.
As one of the leading British animal conservation charities in the UK, Wildwood Trust is dedicated to protecting, conserving and rewilding Britain's wildlife. Wildwood Trust has taken part in many ground-breaking conservation programmes to date, which include, saving the water vole, using wild horses to help restore Kent's most precious nature reserves, bringing the extinct European beaver back to Britain and returning the hazel dormouse & red squirrel to areas where they have been made extinct.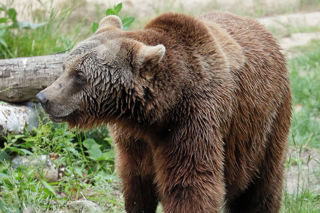 Wildwood in Kent
Wildwood near Canterbury is a great day out for all ages where you can see amazing British wildlife from past and present. Set in 40 acres of ancient woodland, Wildwood holds a stunning collection of over 200 British animals in natural enclosures.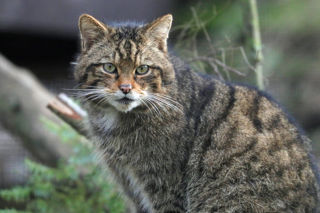 Wildwood in Devon
Yes, it's not easy to fit it all in but if you're up to the challenge you'll be rewarded with a fabulous, fun-filled family day out in the beautiful Devon countryside.
Great place, good variety of animals, good facilities and activities for kids.
So many animals and so interesting to realise that they were once wild in the UK. The backdrop of the trees and the excellently signed walk along the paths really sets it off. Lotsa of things for children as well as the animals and a great rope bridge to not only see the bears but challenge us adults as well, The staff were universally friendly and helpful and all the prices admission and food were good value for money.
Absolutely adore Wildwood. I have been a member for 6 years, since my daughter was a baby, and we still enjoy visiting regularly. The staff are friendly and knowledgable and have a real passion for conservation. The enclosures are fantastic, the bear bridge being a favourite, and with the addition of the Wilder Blean project it really is worth visiting.
I had a day off and decided to visit Wildwood. Despite my job - taking photographs and leading photography workshops at The Big Cat Sanctuary, nearly every day, I decided to look for different animals. Wildwood, as it's name suggests, is wild. I find the negative reviews very disappointing as my experience was far from it.
Wildwood is an absolute gem. We have been visiting for the last 20 years. Perfect with young children and equally enjoyable as adults. The Animals all have excellent space and although you never see all of them, because they are active at different times, you always see enough and different animals to enjoy it. The conversation work they do is well described and extremely valuable.
We absolutely love Wildwood, there so much to see and do for the whole family. We have been a member for over a year now and visit often, it's such good value for money. Every time we visit we always see happy content animals, I can only assume those leaving negative reviews are walking around with their eyes closed. We love that the park is in the woods, there's no concrete paths so you really feel like your a part of it.
I've visited several times and always enjoy a wander around Wildwood. Although the animals can sometimes be a little elusive, it's not an issue because of the amazing conservation work being done. It really is amazing to visit an animal attraction knowing that it's less concerned about being a zoo, and more focused on conservation and re-wilding.
Sign up here to receive our newsletter
;