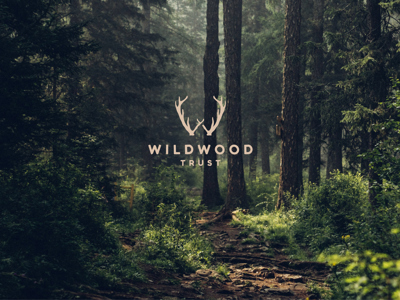 Wildwood Trust Privacy Policy
1. What this privacy policy covers
1.1. Wildwood Trust is committed to protecting your privacy in accordance with their obligations under data protection legislation. At this time the relevant data protection legislation are the General Data Protection Regulations, the Data Protection Act 2018 and The Privacy and Electronic Communications (EC Directive) Regulations 2003.
1.2. This privacy policy explains what information Wildwood Trust collects about you and how it will be used.
1.3. Wildwood Trust promises to respect any personal data you share with us, or that we get from other organisations and to keep it safe. We aim to be clear when we collect your data and to comply with the data protection legislation.
1.4. If you have any queries regarding this privacy policy please contact info@wildwoodtrust.org.
2. Where and how we collect your information
2.1. Information that you give to us.
2.1.1. When you make a purchase with us for admission to the park, membership of the Trust, animal experiences, give a donation, Gift Aid or register for an event we will ask you for your personal information in order for us to process your purchase or donation or help arrange your event. This information is likely to include contact information and payment information.
2.1.2. This information will also be collected automatically though our website at www.wildwoodtrust.org.
2.2. Cookies.
2.2.1. We use 'cookies' to enhance your experience on our website. Cookies mean that the Wildwood Trust website will remember you for a particular purpose and for a particular length of time. To see our cookies policy, please click here.
2.2.2. When you're accessing our website and/or apps, your device may provide us with information about the device you're using, this could include the type of device, what operating system you're using and may report any details of a website or app crash. Your device manufacturer or operating system provider will be able to provide you with more details about the information your device makes available to us.
2.2.3. The Trust also uses Google Analytics to help us understand how visitors are using and engaging with our website and apps. This allows us to make improvements to our web services and your online experience. If you have any questions about how Google uses your data please go to www.google.com/analytics/learn/privacy.html.
3. What Information do we Collect and how do We use it?
3.1. If you visit us, become a member of the Trust, make a donation, make a purchase from us or attend an event we may collect the following data about you: –
a. Name
b. Address
c. Email Address
d. Telephone Number
e. Your bank and credit card details
f. Date of Birth
g. Details about your family members
h. Donation and gift aid details
i. First aid treatment at our parks
j. CCTV of those visiting our premises
3.2. If you are booking an animal experience or an event that requires it, we may also ask you for information relating to your health and / or dietary requirements. However, we would only request this information where this is required and relevant to the reason why we are processing your data such as for health and safety and risk assessments.
3.3. We may use your personal data for the following: –
a. Provide you with the products or services that you have requested, such as sending you membership paperwork or registering you for an event.
b. Process your donation.
c. Keep a record of your relationship with the Trust and how you prefer us to communicate with you.
d. Deliver relevant communication about the Trust, its activities and marketing.
3.4. We will only contact you by email if you actively consent to this, unless we believe there is a legitimate reason to contact you. We will contact all members of the Trust by email to keep them updated about the Trust and its activities. By consenting to Wildwood Trust's emails or opting in to email communications, you grant us permission to use your email address to send you email marketing communication. At any stage you may choose to opt out of such communications – more information on opting out is found by emailing info@wildwoodtrust.org.
3.5. If you have provided us with your postal address or telephone number we may contact you by post or telephone about our work, unless you have told us that you don't want to receive this. Before making such calls we will always screen against the Telephone Preference Service (TPS) or, where sending letters, we will always screen against the Mail Preference Service.
3.6. Wildwood Trust does not and will not ever sell your data.
3.7. In certain circumstances, we receive your details from charitable giving platforms such as Just Giving, in accordance with a particular platform's privacy policy. For example, where you donate to Wildwood Trust through an online platform, they may then give us your address so that we can write to you and say thank you. Please review any such policies before giving your data to these platforms, to ensure that you are happy for your data to be shared in this way.
3.8. Wildwood Trust will not share your data for marketing purposes outside of the Trust. However, in some circumstances we may need to share your details with a third party for processing. This could be if we run an event in partnership with another organisation and they need your details in order to fulfil your tickets or experience. We may also use a third party to process your personal details if we need to send your data to a mailing house in order to fulfil a postal mailing to you, this could include sending you a letter about your membership.
Fundraising and Appeals
3.9. We aim to target our fundraising activities to ensure that we contact you appropriately. We may use simple research methods to profile supporters and to identify shared interests and connections. We may work with trusted third-party partners such as database screening companies to provide us with further information about our supporters. All information is obtained from publicly available sources or data that you have given to us.
3.10. We use this information to understand who our supporters are and what they may be best interested in. This information aids us in making appropriate fundraising approaches to those who will be most interested and most able to support Wildwood Trust.
3.11. You can opt out of your data being used in this way by emailing appeals@wildwoodtrust.org.
4. Opting Out
4.1. You always have a choice as to whether and how you want to receive communications about our work, products and services and ways you can get involved. If you do not want us to use your contact details to contact you in the future you can opt out of this when we collect your details or at a later time.
4.2. If you ever want to change your contact preferences, or opt out of communications, you can do this by emailing info@wildwoodtrust.org.
4.3. If you choose not to be contacted by us we will never intentionally send you personalised marketing communications, but we will keep your details on a 'suppression list' to ensure you aren't contacted.
4.4. You can also opt out of our email marketing at any time by clicking the unsubscribe link at the bottom of any marketing email from us.
5. Legal basis for processing your personal data.
5.1. In some circumstances we will process your personal information where it is necessary for legal processing. This will be the case if we need to process your data as it is part of a contract which you have entered into. For instance, if you have booked an event or animal experience with us, then we will need to contact you and take payment to enable us to provide the relevant services under the agreement with you.
5.2. In most circumstances, we will rely on your consent when using your personal data.
6. Retention of Data
6.1. We hold your information for only as long as necessary for the purpose needed. For example, if you have declared gift aid, HMRC require us to store your name and address for seven years. Most other data is stored for at least 3 years.
7. Job and volunteering application data
7.1. If you apply to work or volunteer at Wildwood, we will use the information you supply to us to process your application and to monitor recruitment statistics.
7.2. If you are unsuccessful in your application, we will keep your personal information for 12 months and we may contact you about any potential appropriate vacancy in the Trust.
8. Image Rights
8.1. When you're on site at our Parks your photograph may be taken, and may be used for marketing or PR purposes.
8.2. If you consent to having your photo taken and used for specific marketing or PR purposes we will hold your name, image and age (if applicable) on file for future re-use.
8.3. We will always ask for consent to photograph or video children.
9. Data Security
9.1. We always ensure that we have the necessary controls in place to protect the personal data you provide us with.
9.2. Wildwood Trust makes every effort to maintain customer confidentiality when securing online payments. This includes ensuring the security of your credit card details and other personal information. We don't store your card details on any of our systems. All of your card details are encrypted when sent over the internet. When you make a payment you enter your card details directly into our payment provider's secure web page. To protect you against credit card fraud, you will be asked to enter the unique security code printed on the back of your payment card.
9.3. Creating a new Direct Debit (or Standing Order) mandate online, or when visiting the park in person, requires your name, address, email address, and details of your bank account. This information is used to set up a regular Direct Debit payment with your bank and is retained by us securely in order to claim monthly or annual payments from your account as per your instructions. All Direct Debit transactions are covered by the Direct Debit Guarantee.
10. Your right to your personal information.
10.1. Under the General Data Protection Regulation you have the right to request a copy of the personal information we hold about you. You also have the right to request that we erase any personal information we hold, where Wildwood Trust has no compelling reason to continue processing this data.
10.2. If you wish to request this information please contact info@wildwoodtrust.org. We will require two forms of identification from you to process your request.
11. Updates
11.1. We may make changes to this Privacy policy. If we do make any significant changes to the way we collect and process your personal information we will make this clear on our website.
12. Raising Queries or Concerns
12.1. If you have any questions, comments, or concerns about data protection at Wildwood please contact info@wildwoodtrust.org. If you are not satisfied with the response you receive from us for any reason then you may wish to contact the Information Commissioner's Office via https://ico.org.uk/.
Paul Whitfield
Director General
June 2019
Sign up here to receive our newsletter
;