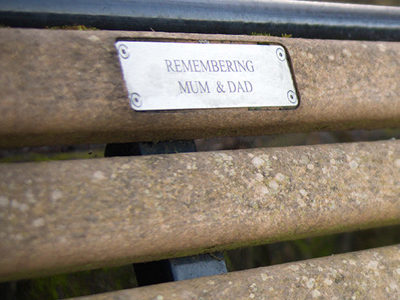 Donating or fundraising in memory of your loved one is a particularly special and meaningful way to remember them and honour their life, whilst helping save British wildlife at the same time. You can make a donation in their name, take on a fundraising challenge or collect donations at a funeral or memorial event.
If your loved one was passionate about the vital conservation of endangered wildlife or inspiring the next generation to care about and protect our wildlife and countryside, you will be safe in the knowledge that a gift made in their memory will have a lasting impact for years to come.
We are very grateful to all who remember their loved ones with a gift to Wildwood Trust and each tribute is as special and unique as the person you are remembering.
Funeral collections
Collecting donations at a funeral can help us to make a lasting difference in memory of your loved one. You might choose to do this by asking for donations to Wildwood Trust instead of flowers. You can also hold a collection at celebration of life services and memorial events.
If you would like to send the proceeds of a collection made in memory of your loved one by post, please make cheques payable to 'Wildwood Trust' and post to: Wildwood Trust, Herne Common, Herne Bay, Kent CT6 7LQ, alternatively you can make a donation directly to us securely on our website. Donate here.
Memorials
Upon request a brass memorial plaque can be placed in the park and can be engraved with a personalised message for which a minimum donation of £250 is required.
If there is a special place at either of our parks that you would like your memorial to be displayed, please contact us and we will try our best to accommodate your request wherever possible.
Adoptions in memory
Adopting an animal in memory of a loved one is a wonderful way to remember and commemorate their life. Your donation will help look after our animals at Wildwood and support our conservation work, securing a better future for endangered wildlife. Adoptions start from £25 with a variety of animals to choose from at both our sites in Wildwood Kent and Wildwood Escot. A personalised plaque will be displayed at the adopted animals enclosure.
If you have any queries about donating to Wildwood Trust in memory of a loved one, please email michael@wildwoodtrust.org or call 01227 712111.
Sign up here to receive our newsletter
;